T a n z t h e a t e r Adrian Look

  Visit the new website for our company
T a n z t h e a t e r Adrian Look here: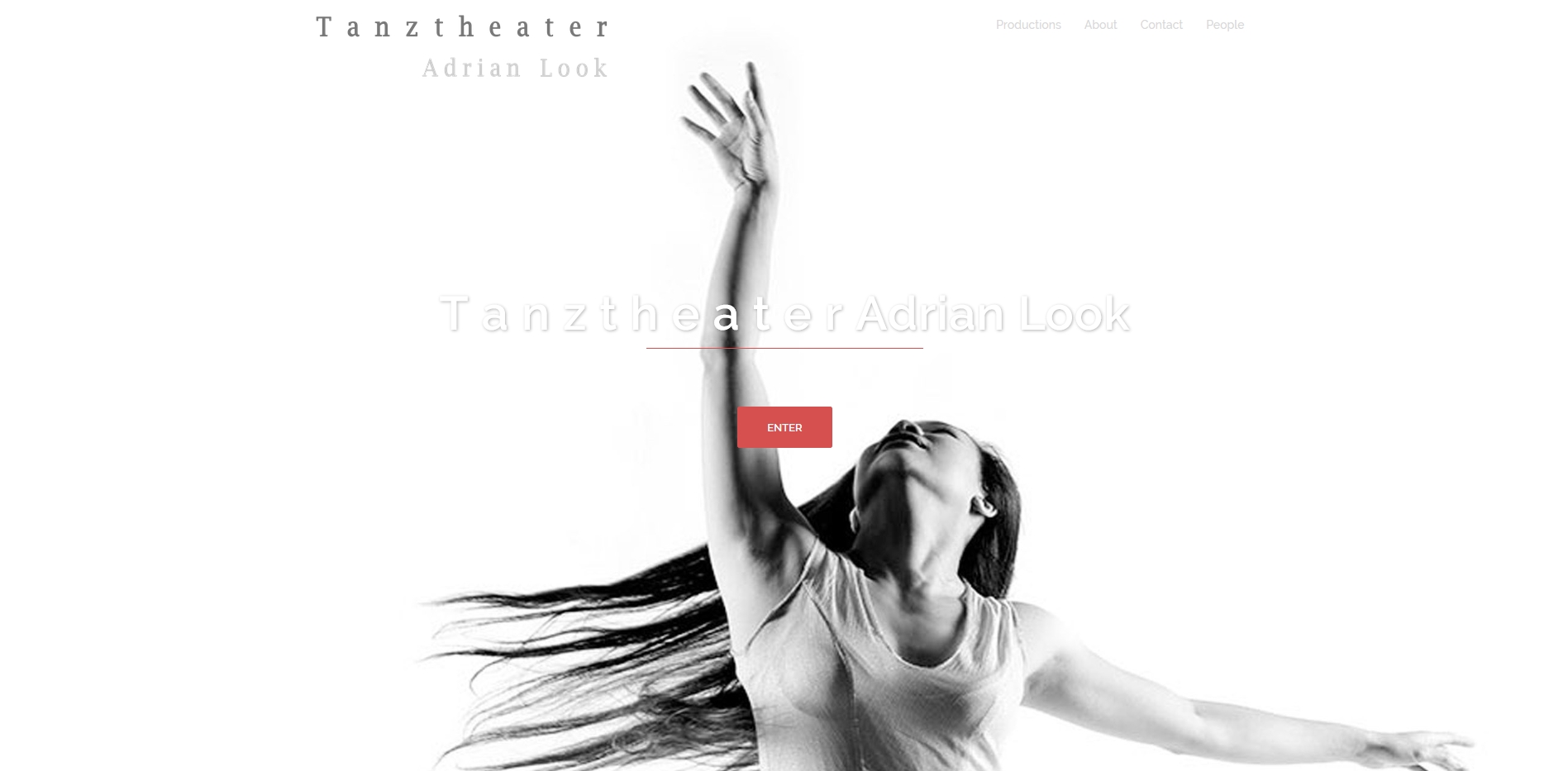 http://tanztheateradrianlook.com
Tanztheater Intensive at Centre 151
(May 27-31)

We will have another intensive week at the wonderful Centre 151 in May. For all information click here.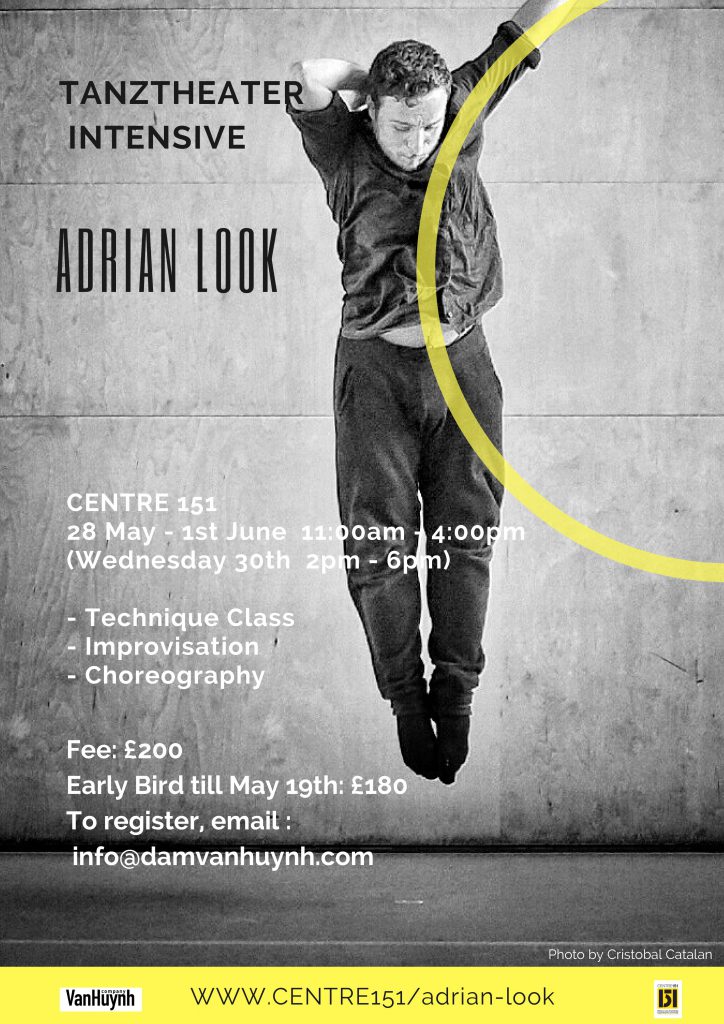 Details:
Monday 27 May – Friday 31 May 2019
Time: 11am-4pm (2-6pm on Wednesday)
£200/£180 Early Bird 17th May
Limited capacity.
Schedule:
11.00 – 12.30 | Class
12.45 – 14.00 | Improvisation
14.30 – 16.00 | Choreography and Creation
To reserve a space, email: info@damvanhuynh.com
---
Summer Term
Here are all classes for the upcoming term.
We continue to offer the Contemporary Dance: General course on a Monday from 4pm and the Friday evening Tanztheater course at 8pm.
We also have yet another Performance Group on a Thursday evening from 8-9.30pm.
For more information please contact:
 tanztheater.performance@gmail.com
---
Overview
Mondays  16.00 – 17.30 
Contemporary Dance: General (M)
Mondays  18.00 – 19.30 
Ballet Beginners (M)
Tuesdays  14.00 – 15.45
German Tanztheater 1 (M)
Tuesdays 16.45 – 18.30
Performance Group (M)
Tuesdays 20.00 – 21.30
German Tanztheater Level 1-2 (The Place)
drop in
Thursdays 18.30 – 20.00
German Tanztheater Level 2-3 ( The Place)
drop in
Thursdays 20.00 – 21.30
Performance Group (The Place)
apply here:
 tanztheater.performance@gmail.com
Fridays 18.00 – 19.30 
Ballet  Improvers and Intermediate (M)
Fridays 20.00 – 21.30
German Tanztheater 2 (M)
---
Saturdays  – Various times
Choreography/Improvisation (S.Davies)
monthly | different dates
drop in
Dates:
Apr 13
6- 8pm
Research studio
May 18
5.15 – 7.15pm
Research Studio
Jun 22
3 – 5pm
Research Studio

Venue: Siobhan Davies Dance Studios
Price:
£15
Alternative payment here:
Pay online here
---
Saturdays 18.00 – 20.00
German Tanztheater (The Place)
monthly | first SAT of the month
drop in
Dates:
May 4
6 – 8pm
Studio 3
Jun 1
6 – 8pm
Studio 3
Jul 6
6 – 8pm
Studio 3
Price:
£15
Alternative payment here:
Pay online here
Save
Save
Save
Save
Save
Save
Save
Save
Save
Save
Save
Save
Save
Save