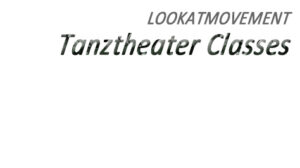 ---
Online classes for Tanztheater and
Ballet
We are currently offering three online classes!
Wed | Tanztheater Improvisation and Theory
Fri | Ballet
Sat | Tanztheater technique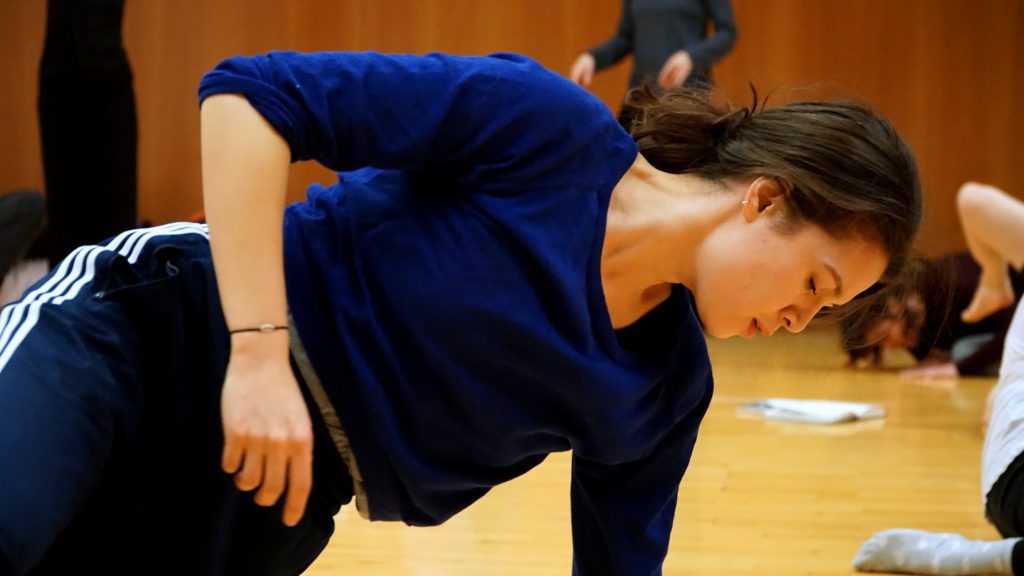 Let's continue to learn and share:
Wednesday 15.00-16.30
Tanztheater Choreo, Improvisation and Theory
(with a bit of technique to warm up but not the main focus)
Ballet intermediate
(as we repeat the barre for a few sessions, beginners are more than welcome to join, I can also upload the video for you to learn)
Tanztheater technique only
Classes are free but you can donate with PayPal before or after the class here:
http://lookatmovement.co.uk/donation-with-paypal/
Looking forward to seeing you online soon,
Adrian
---
Online class – Tanztheater
As you will know all face to face classes have been suspended so I created this online class.
Tanztheater is an expressive dance form but is also deeply rooted in technical elements. I filmed these sequences as part of my work for Morley College London but thought it would be nice to share this with those of you who want to get a little inside into the teaching.There is a little extra assessment at the end: An improvisation which you can answer in any way you like. Try to make it an authentic and true answer. Don't create something because it looks nice but find that unique voice and don't be afraid to be totally honest. Send it to me and I can give feedback or, with permission, even put it online. Here is a breakdown of the video: In case you have spotify, you can also follow this playlist: https://open.spotify.com/playlist/1w2…

0 – 1.24 Spine warm up explanation
1.25 – 3.45 Spine warm up with music
3.47 – 5.37 Feet warm up with ports de bras explanation
5.38 – 6.56 Feet w. Up with music
6.57 – 8.47 Plie variation explanation
8.48 – 10.20 Plie variation with music
10.21 – 12.22 Flat back with Tendu explanation
12.23 – 13.50 Flat back with Tendu with music
13.51 – 14.55 Gesture combination explanation
14.56 – 15.27 Gesture combination with music
15.28 – 20.14 Choreography 1 explanation
20.15 – 20.43 Choreography 1 with music
20.44 – 26.15 Choreography 2 explanation
26.16 Choreography 2 with music
Extra assessment:
Choose one of these tasks:
Film yourself dancing any two or more exercises and send it to Adrian.Look@morleycollege.ac.uk
Create any sequence, phrase or answer to any of the following themes and send it to Adrian.Look@morleycollege.ac.uk


Something I have discovered about myself during the past few days of isolation
Something uniquely me
For better or worse – every challenge is an opportunity
Make someone laugh
Can you tell me how you feel only with your eyes?
The beauty of a slow progression
---
All face to face classes are currently suspended!
---
Saturday Tanztheater workshops
(in the studios of The Place)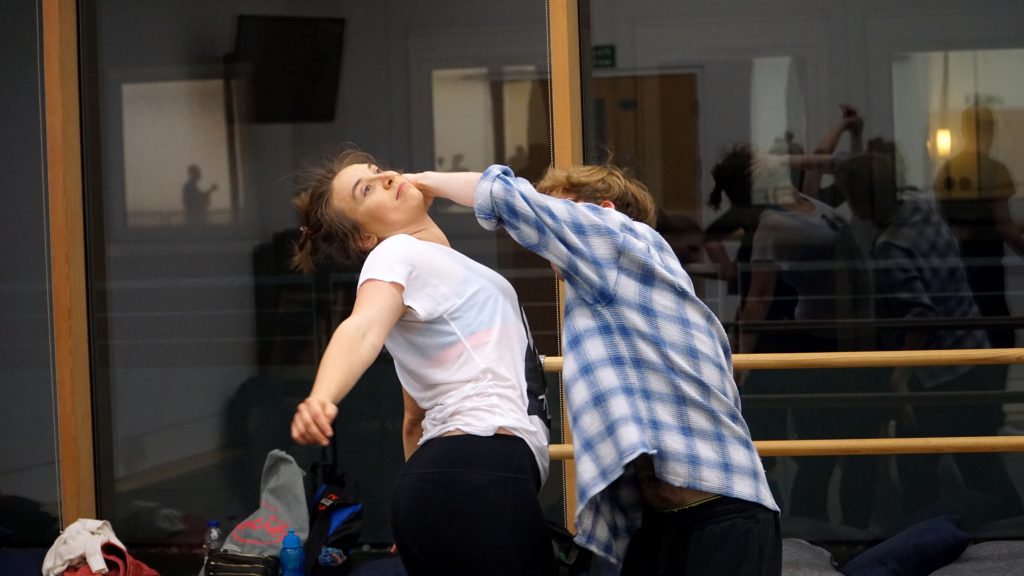 Schedule:
March 7 | 18.15 – 20.00 | Technique | £15 | Studio 3

March 28 | 18.15 – 20.00 | Improvisation | £15 | Studio 2

April 18 | 17.15 – 19.15 | Contact and partner work | £15 | Studio 6

April 25 | 16.30 – 19.30 | Choreography and devising workshop | £20 | Studio 5
Price:
£15 each for the first three dates
£20 for the last date ( three hour session)
£50 for all four dates

Book your spot:
https://www.eventbrite.co.uk/e/special-tanztheater-saturdays-tickets-95109102887
Please note that this an independant event and will not be on the website of The Place. I just hire the studios for these sessions.
Alternative payment here: Pay online here
---
Tanztheater at The Place
Tuesdays 8pm | Level 1-2
Thursdays 6.30pm | Level 2-3
Recommended if you have over 3 years contemporary experience
Developing your technical knowledge and increase performativity
Increasing physicality including core strength and balance, allowing for greater movement efficiency
Focus on musicality and working with different tempos and counts
Level 2|3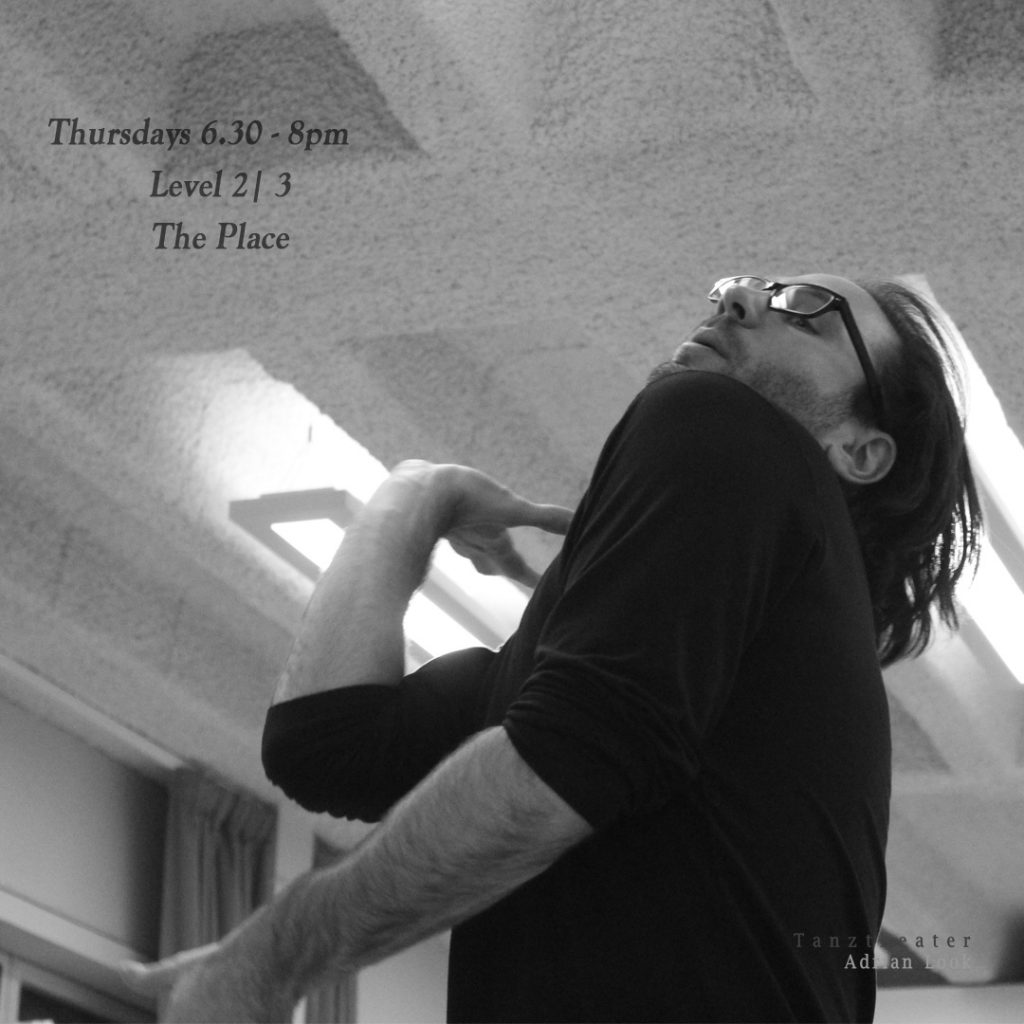 Level Info 2-3:
Recommended if you have over 5 years dance experience
Focusing on higher level technical abilities
Complex movement combinations and a demand on physical fitness
Advanced principles of agility, use of weight and focus
Adapt your own personal flare
---
Tanztheater at Morley College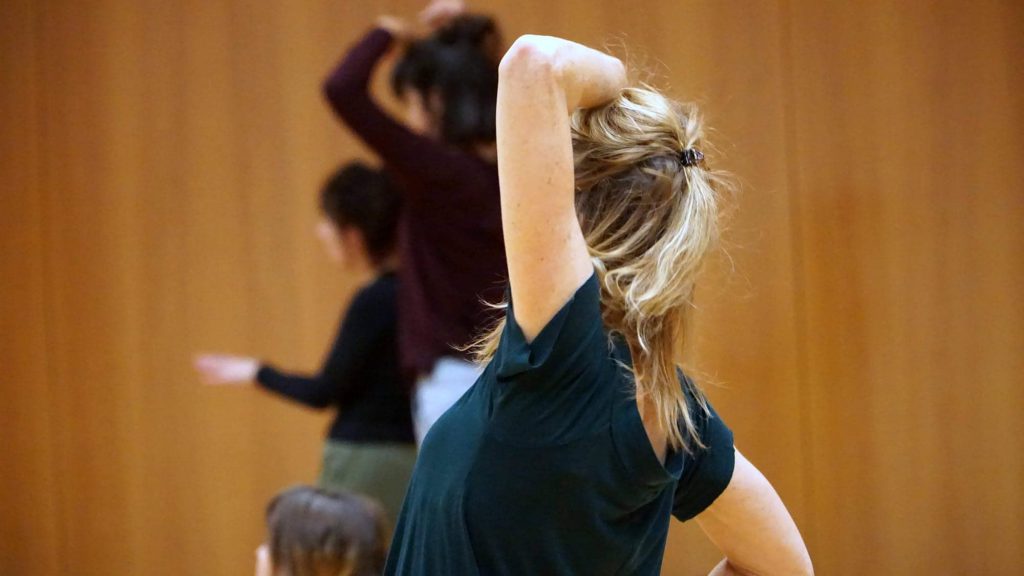 All classes:
Tanztheater at The Place
Tanztheater / Ballet classes at Morley College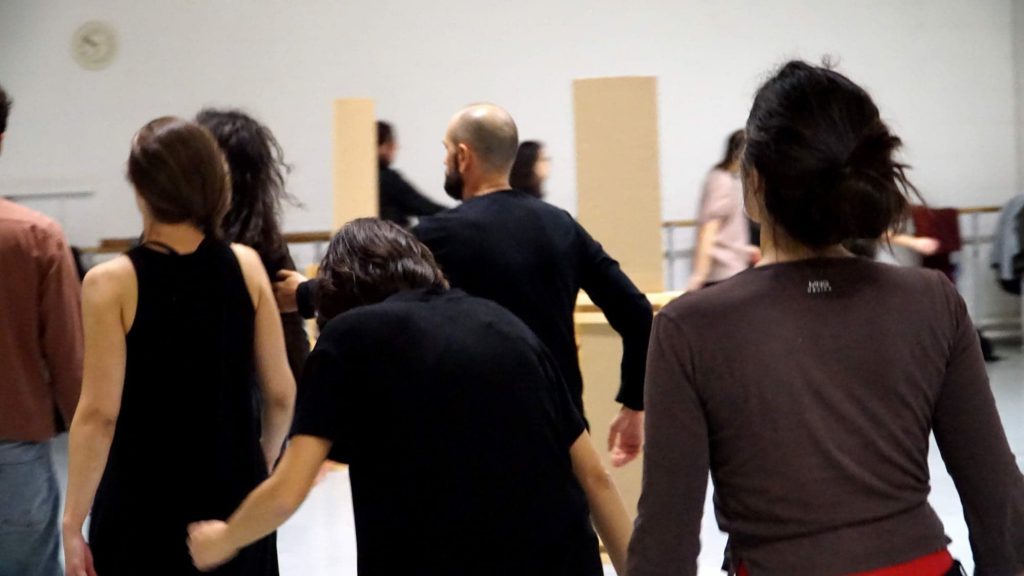 Mondays 18.00 – 19.30
Ballet Beginners (Morley)
Tuesdays 14.00 – 15.45
German Tanztheater 1 (M)
Tuesdays 16.30 – 18.15
Performance Group (M)
Tuesdays 20.00 – 21.30
German Tanztheater Level 1-2 (The Place)
drop in
Thursdays 18.30 – 20.00
German Tanztheater Level 2-3 ( The Place)
drop in
Thursdays 20.00 – 21.30
Performance Group (@The Place)
apply here:
tanztheater.performance@gmail.com
Fridays 18.00 – 19.30
Ballet Improvers (M)
---
Saturdays – Various times
Choreography/Improvisation (S.Davies)
monthly | different dates
drop in
We will be back soon!
---
Saturdays 18.00 – 20.00
German Tanztheater (The Place)
monthly | first SAT of the month
drop in
We will be back soon!
Save
Save
Save
Save
SavSave
Save
Save
Save
Save
Save
Save
Save